Side Walk Blocks Installation Calgary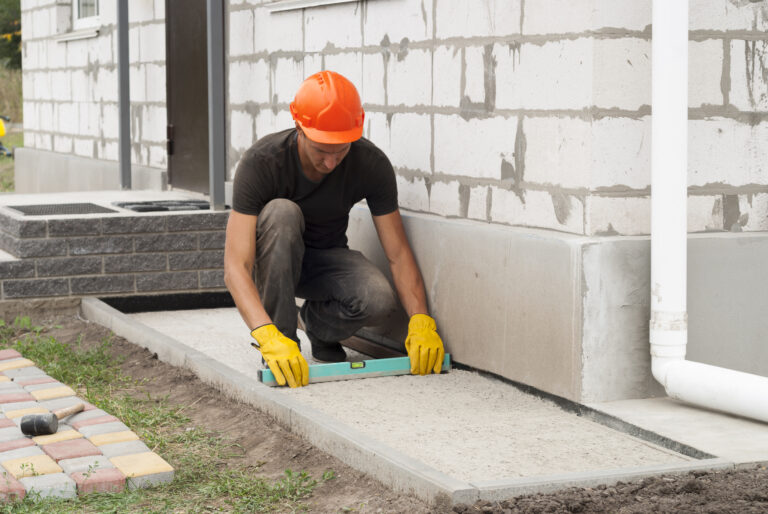 Whether you are a homeowner or a business owner, installing side walk blocks is advantageous for your property, from curb appeal to safety purposes. Our Calgary landscaping team is here to help you reap those advantages.
We offer cost-effective and professional side walk blocks installation services. We will also help you with the design process if you wish to add a personal touch to your project or you have a specific requirement.
If you think it is time to install side walk blocks on your property, give us a call immediately. 
Professional Side Walk Blocks Installation Services 
Side walk blocks are one of the excellent ways to increase curb appeal and add character to your residential or commercial property. We will let you select the direction, orientation, ad color to get a custom feel and look that fits your style.
Our Calgary side walk blocks installation is very affordable, so you can be sure that it will fit your budget. We ensure that you will achieve the look and functionalities you expect from side walk blocks. 
Benefits of Our Side Walk Blocks Installation Services
Our clients have different reasons to install side walk blocks on their property. No matter what your reason is, we will let you experience the following advantages:
Curb Appeal 
Having side walk blocks offers people approaching your property a sense of invitation, creating a good impression. In return, your side walk ups your property's curb appeal.
Design 
Our professional installation ensures that you will achieve the design you want. You can also choose from different colors, sizes, or shapes to complement the look of your exterior.
Resale Value 
When your residential or commercial property boasts unique elements like side walk blocks and gives off a sense of invitation, you can easily increase its resale value. Not only that, you have a better chance of getting the best deals. 
Weather Extremes 
Side walk blocks can withstand extreme weather conditions. We will install them without giving you the fear of weather-related damage. So, you can enjoy their aesthetics and functionalities for a long time.
Why You Should Choose Our Calgary Sidewalk Block Installation
No matter what the size of your project is, you can always count on our expertise and experience. We are highly dedicated to helping you improve your outdoors without spending a lot of money.
If you are not yet convinced that we are your best partner in improving your property's landscaping, check out the following:
Thousands of Ideas 
Our team gas thousands of ideas to improve your yard, garden, or lawn even more beautifully. Before we create a plan, we maximize the visual appeal by considering the size, spacing, location, and other elements in the site.
Complete Tools & Equipment 
Our knowledge and skills are combined with complete tools and equipment, ensuring that you will end up with your dream design, look, and functionalities. We will provide you with the right solutions.
If you have an upcoming residential or commercial side walk blocks project, our team has the necessary skills and tools to complete the job. Contact us today!