Decorative Rock Services Calgary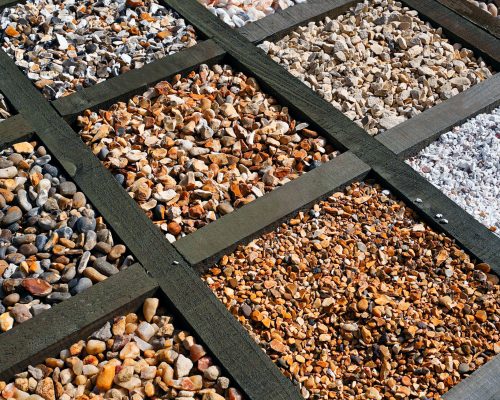 Rock installation is a simpler way to improve your garden's landscape but still difficult for most people. You see, changing landscape designs through decorative rocks may differ from colored pebbles to flower beds. 
You might be thinking that pebbles or flower bed installation seems simple and does not take much time. However, in reality, it is far from the truth. You need to consider various factors while installing the decorative rocks or seeking help from our decorative rock services.
Our team knows that your home or business's outdoor aesthetics is as crucial as your interior. That's why we have a team of professionals who will consult with you to identify your specific needs.
Benefits of Our Decorative Rock Services
Natural decorative rock landscaping offers a beautiful alternative to improve your home's beauty. Here are some of the benefits of using decorative rocks for your garden:
Decorative rocks come in various sizes and colors to suit your taste in styles and patterns. The variety of different textures and stones enable you to blend in the rock garden to your home's architectural and style design. 
Decorative rocks can help bring elegance to your outdoor space with appealing patterns and styles. The natural stone can complement your home's design, making appealing outdoor living spaces.
From beautiful water features and small Zen gardens to outdoor fireplaces, you can make the best relaxing spaces for your entire family to enjoy. 
Durable Landscaping Solutions
Your green, lush garden might take a toll with recurrent foot traffic over the grass. Adding decorative tocks to your entire landscape design lets you set up pavers, which save your remarkable garden. Further, the stoned walkways can deal with the rough treatment all year round. 
A green tuff is certainly a beauty to hold, but the costs to keep the garden are extremely high. You may need to invest in different landscaping supplies. Our decorative rock Calgary services are maintenance-free, as natural stones prevent weed growth, removing the need for frequent mowing. 
Why Choose Our Decorative Rock Services?
Here are some of the reasons to choose our decorative rock services today:
We provide more than rocks for your property. Each property has a unique design, meaning you may need various rocks to realize your Calgary landscaping needs. That's why we can provide more than boulders and big-sized rocks. 
Whether you are curious about particular building materials or you're hoping for a ballpark figure, we have you covered.
With the type of weight and size of your decorative rock order, everything will be handled and shipped straight to you. While we can work with you on pickup, the company can also provide accurate, on-time delivery straight to your property. 
You can go with more typically used light pink, gold, or brown, but there are other natural colors you can choose from. After all, each property must be designed after your desires. If you have a specific color or look in mind, feel free to inform us. 
Are you ready to design your landscape with decorative rocks? Call our team today to get started!